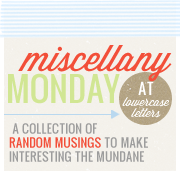 Chris and I were doing so well with our exercise routine of going for a family walk in the morning followed by me working out for 15 minutes while he watches Ephraim, then switching. Then our son started waking up 6-8 times every night and we quickly lost all motivation to wake up and exercise. Plus I got a few stitches in my leg due to the removal of a mole, and my dermatologist told me to take it easy with exercise to keep the scar small. But it is time. Tomorrow we must get back into our routine.
Today was the last day of our vacation (my husband's been off for a week). So sad. But it was also my dad's birthday so we had a co-party for him and Chris (who's birthday is in a week). Twas fun!
I checked Yahoo weather this morning and it delighted me as it reports 77 degrees for this Wednesday! I'm really thinking they must've gotten that wrong, but PLEASE GOD MAY IT NOT BE WRONG!
I love Fall, you guys, and I'm excited it's coming around again, but I just can't decorate my house and start really enjoying it when it's still in the 90s outside. I just can't. Around here, it stays hot until October and even then it's really only the evenings that cool down. So I have to keep wearing my tank tops and shorts, and I have to keep sweating every time my one-year-old wants to play outside, and I have to only dream of the day I'll bust out my pumpkins. But kudos to you who can just suck it up and say that it's Fall!