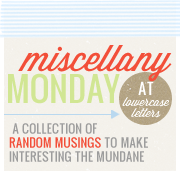 One is the only number I know how to say in Amharic (the language spoken in Addis Ababa, Ethiopia where we met Ephraim...we are trying to teach him some). "Ond"...that's how you say "one" in Amharic. Now you know.
Ephraim has a cold. I started noticing his nose running a little bit yesterday, but wasn't really concerned about it. But last night he kept waking up and when I went into his room, I realized he was having a lot of trouble breathing through his nose. I woke up Chris so we could get the humidifier set up and running. Now his nose is running constantly, he's been sneezing all morning, and he's really clingy and tired. Oh, and he had diarrhea. Not fun.
We got to spend some time with family this weekend for our "Christmas in September" birthday party. Every man in my husband's family was born in September so we buy a lot of gifts and have a big get together. I got to bond with our niece Ellie...
How cute is this?