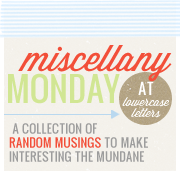 One.

We started a Fall tradition by taking Ephraim to the pumpkin patch this weekend. We didn't even buy a pumpkin! On our way there we decided to just save the money since we didn't really

need

a pumpkin. (We're on a pretty tight budget!) But who needs to buy a pumpkin to have fun at the pumpkin patch!?
Not this kid...he just needs to gnaw on one for a little bit!
Two.
I have my adoptive parent support group tomorrow. So glad I found that thing. It just helps to be in that community of people who can relate to the differences that come with adoptive parenting.
Three.
They chopped down our tree! Our neighbors, that is. Yes, we gave them permission to do it. They've been complaining for a long time about a eucalyptus in our backyard. Way up high, a few branches crossed the air space into their territory and would drop little things into their yard...which they abhorred. They kept asking us to cut it down, but we liked it. Well, they decided they were going to hire a big huge crane to lift a guy in the air and trim the pieces hanging on to their side. And for only this much more money, we could get the whole tree chopped down! Well, we don't have the money, we said...and we like the tree! So they said they'd pay for the whole thing...grind the stump and everything. An opportunity for us to be good neighbors and just let it go, we decided. So they chopped down our tree.
Four.
Ephraim and I were sick over the weekend and I can't tell you how grateful I am for Chris. He carried so much extra slack, let me sleep in, got up with Ephraim every night. And now we're all better.
Enjoy the last week of October. Let go of that bit of holiday stress that's already starting to creep in. Let your eyes rest on the sky at least once.