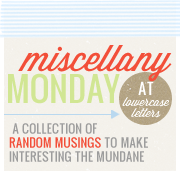 I bought a pair of skinny jeans a couple weeks ago. I think this is hilarious. I've kind of liked them for quite some time now, but never thought I'd find them in my length (I'm 6' tall so it's hard to find pants) so I wrote off the idea. But I went to the Gap outlet in need of new jeans and found a pair in my length! I tried them on, liked them, but just wasn't sure if I could pull them off. So I crept out of the dressing room to inquire of my husband and he went on and on about my hotness (as he likes to do... I love that man!). So I bought them. And I love them.
We're planning a trip to Bass Lake with Chris's family next month and I'm so excited! I've never been so I'm looking forward to taking in the beauty. I'm also looking forward to adult time when all the kids are asleep! Chris has two siblings who both have 2 kids so we don't get a lot, ok, any time with just the adults anymore. So on this trip, once we put the kids to bed, we'll be able to hang out, talk, sit by the fire, play games. I think it'll be good bonding.
Chris was out of town this weekend for a guys trip with his family and some family friends. They went to the coast for some camping, card playing, and relaxation. I was so glad Chris could go get a break because he works so dang hard for us. I was also grateful for my parents who were very helpful with Ephraim while dada was away. Ah, the perks of living near family!
Have a great week and check back later for a new series my hubster and I are starting entitled "A Thousand Thanks."