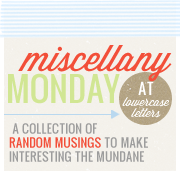 1. Christmas cards. We got our first Christmas card in the mail today! Well, it was really a Thanksgiving, Christmas, New Years card, but it's still impressive, don't you think? I'm deciding if we are going to send out Christmas cards this year or not. I enjoy doing it, but it's just one more thing that sucks up money this time of year. So we'll see...
2. Tis the season to be sick. Ephraim and I have been struck with colds. Bleh. I'm really really hoping we're better by Thanksgiving because we have big plans that I'm really excited about. Here's the problem: toddlers don't like to rest and heal and lay low.
3. We have this great tree. In our front yard. It came with the house so we can't take any credit for planting it or picking it out or anything. But I love it! It's a gingko tree and the leaves finally started to change last week. Every day it is more beautiful. By the end of the week it will be completely yellow. And next week, the leaves will pour down and completely engulf our yard. I love it. I really do.
Enjoy the Thanksgiving week!