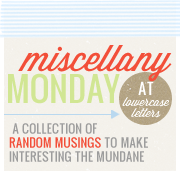 1) I am now an Arbonne consultant. Have you heard of these products? Vegan, botanically-based skin care and makeup products. Great stuff. I'm going to be bringing in a little extra money each month to help out a little financially since I'm blessed to stay home with Ephraim. I'm excited, nervous, hopeful.
2) New Years Eve! This was our first with a kid. And we did it, people. We stayed up until midnight! Impressive, I know. We had another couple over for a low-key evening of games and a little television. They're used to going to bed early, too, so they headed home around 12:20 and we were in bed by 12:40. Only to be awakened around 5:30 because toddlers don't sleep in.
3) I have 2 resolutions. That's it. One is to make prayer and Bible study more of a priority. Chris and I are going to dive into our quiet time as soon as we put Ephraim to bed each night. That way we can't use the excuse that we're too tired when we crawl into bed a couple hours later. The second is a suggestion of my husband. It is to take a break from Ephraim when I feel I need it. Sometimes I've just had it, you moms know the feeling. So I'm going to work on letting Chris take over for a few minutes when I just need a little time to recuperate. God bless my husband!
4) I love sharing pictures of Ephraim. So here's one of us watching tv the other day. I hope you get a really good cuddle from someone today!