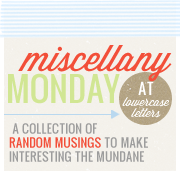 Go Hubby Go! My husband is starting a new job today. This is pretty big stuff that's been happening in our lives. My brother has a startup church in Visalia (where we live) and asked Chris to come be the Associate Pastor. We really felt the Lord wanted us to do this so here we go! Yesterday was Chris's last Sunday at Gateway Church as the Young Adults/Singles/Assistant Worship Pastor. The thing with startup churches is they don't have much money. So Chris will be working fulltime for the American Red Cross, which he starts today. We are excited for these changes, we feel like God is blessing these changes, but it's still stressful, ya'll!
A Birthday. Yesterday we celebrated my mom's birthday. It was fun to catch up with my parents, my brother, and my sister-in-law. Ephraim enjoyed hanging with fam and helping Grandma open presents. I'm grateful to live near family.
Train Me. We have two adoption trainings this month. I am excited to take steps in our next adoption process. I actually enjoy trainings related to adoption and parenting, but honestly, I'm not excited about driving an hour to our agency's offices and leaving Ephraim with a babysitter during an already hectic schedule-blown month. Lord help us!
And that's my Monday.