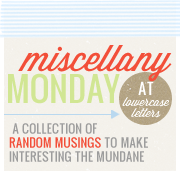 a little brag on my husband
He's pretty dang good with a BBQ. Lately, we've been really enjoying firing up the grill on our weekends and feasting on some delicious fare. Last night we barbecued chicken, homemade steak fries, and onions. Twas delicious.
e is a lover
I keep telling Chris that I will be so sad if our next child is not a cuddler because I've been spoiled by E. He loves to snuggle and hug and cuddle with his mommy and daddy and it just does my heart good. Example: This is how he played guitar with Daddy the other day.
date night
We had a date night this weekend by watching the movie Date Night with Steve Carell and Tina Fey. Have you seen it? It was really good and funny and a little moving, too. As a married person and as a mom, I really appreciated it. It made me laugh at this stage of my life.
adoption #2
it looks like our homestudy will be ready this week, which means our agency will start trying to match us to a child. CRAZY! This process of fost/adopt is so different than international adoption. There is zero idea of a time frame and it's you're matched and then you meet your baby pretty quickly. Not you're matched and then you wait for months to meet your baby. We are pretty excited.