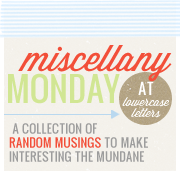 I haven't blogged much about the story of my husband and I. My blog mostly focuses on adoption and our son and us as a family unit. So I thought today I'd give you a little miscellany about my marriage.
1. My husband is 6 1/2 years older than I am. It works really well...I'm just saying.
2. On June 1 we will celebrate our 4 year anniversary.
3. We were married in Three Rivers, which is a little town by Sequoia National Park. I grew up in this town. We were married outdoors on the river.
4. Chris has helped me become a less stressed out person. I used to be a stressball and my husband "doesn't get stressed." He's been a blessing to me in that way.
5. We talked about adopting even before we were married because it was already on both of our hearts.
6. Chris was my first boyfriend.
7. We told each other, "I love you" after 3 months of dating.
*Okay, due to my husband's correction in the comments section I am reminded that we said, "I love you" after one month of dating and it was after 3 months that we decided we would marry each other. Thanks for the refreshing, Chris!
8. Chris is a heart person and I'm a head person. So it works.
9. We got engaged at the beach. He might be mad at this, but I can't remember if it was Newport or Huntington. I'm bad with those kinds of things. I remember the scene very well, but I don't recall which beach it was.
10. We were engaged after 13 months of dating and got married 9 months later. One of the best decisions I ever made!
Very early in our dating relationship
Our wedding. This was the third kiss Chris pulled me in for, which is why my maid of honor is laughing so hard in the background!
And here we are now.