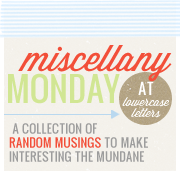 1. Chris and I took some pics of our boys (and threw ourselves in there a bit for good measure) this weekend and I'm pretty happy with how they turned out...I think we got some good ones!
2. E and I went on a date last night. The two of us have been butting heads a bit lately and Chris, in all his wisdom, suggested we might need some good old quality time together. So after family pizza night, I asked E to go on an ice cream date with me. His whole face lit up because he's only heard "date" used for times Chris and I go out together.
On the way there, he started singing in the backseat, "Date, date date, we're going on a date, date, date." It was pretty darn cute.
Chris and J-Man had their own ice cream date at home. The whole thing made me realize we need to do one-on-one stuff with each kid more regularly.
3. My husband is starting a Weight Loss Boot Camp tomorrow. If you're in the area, check it out!
Have a great week!